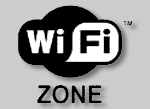 Within the hotel is available, upon request, the WIFI connection for all customers.
Login
Forgotten your password?
Request a new one
here
.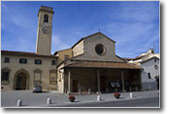 The earliest human settlement in the plain of Florence back to the Mesolithic (about 9,000 years ago), but only in the Neolithic period (from 6100 to 5000 years ago) we have archaeological evidence of a widespread population, with villages where it is engaged in agricultural and pastoral. You also certify a facility with the oldest kilns for firing ceramics.

source Wikypedia


OZOSANY è un sanificatore professionale ad ozono. Questa innovativa metodologia di igienizzazione determina l'abbattimento di spore, batteri, parassiti e virus in misura superiore a qualsiasi prodotto chimico. Inoltre non richiede l'utilizzo di manodopera, non lascia residui chimici e non ha alcuna controindicazione. Agisce in maniera rapida ed essendo un gas riesce a raggiungere anche gli anfratti più inaccessibili. Il suo utilizzo è ottimale negli ambulatori medici e dentistici, in quelli veterinari, nei laboratori di produzione alimentare e nei magazzini di conservazione di frutta e verdura, dove eliminando completamente i batteri, previene l'ammuffimento dei prodotti.